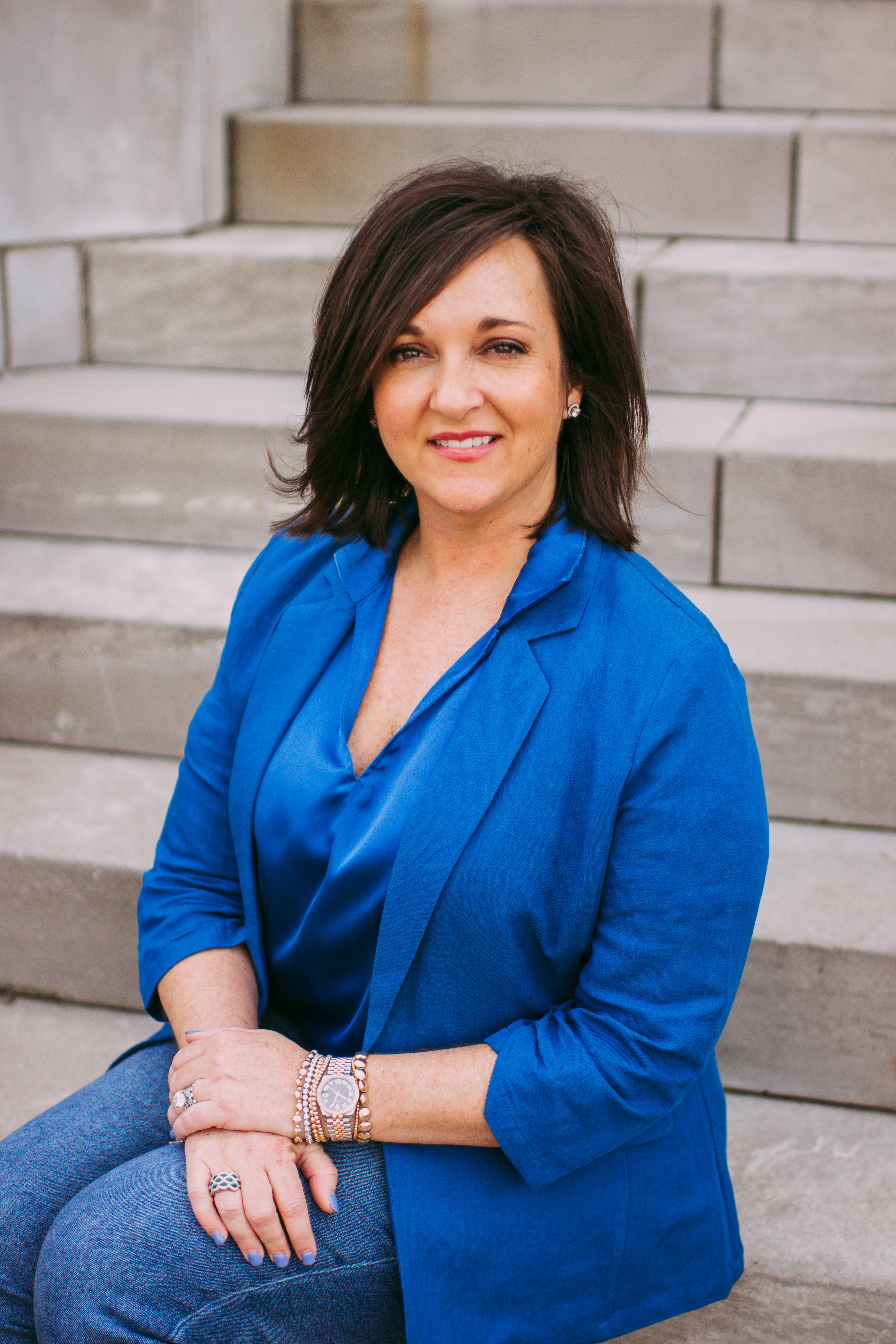 Hello, I'm Ashley
It takes just the right ingredients to create the perfect purchase or sale - an appealing property, an enthusiastic client, and an experienced agent. Whether you're buying or selling a home, I would be honored to help you and put my experience to work for you. Let's COOK up a deal!

Ashley Cook
Executive Broker, GRI, CRS, ABR
Why Work with Me?
We already lived in a beautiful home that Ashley helped us purchase a few years ago, but we shared with her recently that we wanted some land and renovation projects. When we found what we wanted she was so proactive and we were able to get it! Ashley is always there to help answer any questions and to help us be patient with the process.
~ The Chappelle Family
Buying your first house is no easy task, and I was so eager for it to happen. Through the ups and downs and many, many homes, Ashley Cook made every second of house buying worthwhile! She listened to every request that I had and worked tirelessly to find the perfect house for my daughter and me. I wanted so badly for a big backyard for my daughter to ply in and she made it happen! I couldn't have asked for a better realtor, or friend to help me with such an important decision.
~ Jenny Nail & Cinder
Ashley Cook will go above and beyond to ensure you find just the right home for your family. Her communication is unmatchable. She made the process easy and we are so grateful.
~ Taylor & Lonnie Cothern Family
Ashley was an outstanding agent. She is friendly, professional, and thorough. She went the extra mile in selling my home and walked me through the entire process. She is an excellent communicator and super responsive to any questions or concerns I had. I definitely recommend choosing Ashley to be your agent.
~ Melissa Wyatt
Working with Ashley for the last 6 years has completely changed our lives. She's presented us with opportunities that we may not have found on our own. She is a fierce asset to have in the real estate world!
~ The Dowell's
Working with Ashley has been a dream! She took care of all the details and was in constant communication throughout the process of our recent home purchase. She takes on all the stress so you don't have to. We feel like we've found a new friend in Ashley!
~ The Simpson Family
We can't thank Ashley enough for all she did for us during the recent sale of our home. She truly goes above and beyond.
~ The Hubbard Family
Ashley made buying our first house so easy! We would have been lost without her! We are so grateful to have worked with her!
~ Chad & Chandler Richardson
AQshley was super engaged with ensuring we purchased what we truly wanted. She has a high level of sense of urgency as well!
~ Jonathan & Jasmine Warren
Finding the perfect home can be a bit overwhelming. But, for my three children and me, we had Ashley. She knew exactly what we were looking for. The very morning that our new home went on the market, Ashley was giving us the tour. I made an offer immediately after our tour and it was accepted. Not only is she a knowledgeable and professional real estate agent, but she is also a wonderful and caring person. We are so happy in our home and grateful that we had Ashley as our real estate agent.
~ Candi Martin and Sarah, Sam and Sophia Stalker
Buying and selling at the same time is very stressful, and Ashley's promptness with replies to our questions was so helpful. Working with her was a pleasure, and she would absolutely be our first choice again.
~ Alex and Cindy Vanegas
Ashley was absolutely the best agent we could have asked for. She is knowledgeable and I had so much patience throughout the process. She did not rush us in any decisions. She explained everything clearly and was available to answer questions even at hours when we wouldn't expect her to be available. I highly recommend her to anyone looking to buy or sell. There is a reason she is the top agent in town, and we saw the process from start to finish. We would use her again in a heartbeat!
~ Bo Czerwinska
When Ashley helped me buy my first home as a young single woman I knew I would use her again if I ever sold my house. We sold our house the first day we listed it and Ashley had people lined up all day to show the house. She is so kind and generous and we can't thank her enough for walking us through the steps in selling our home.
~ Hayden & Kerstie Metzger